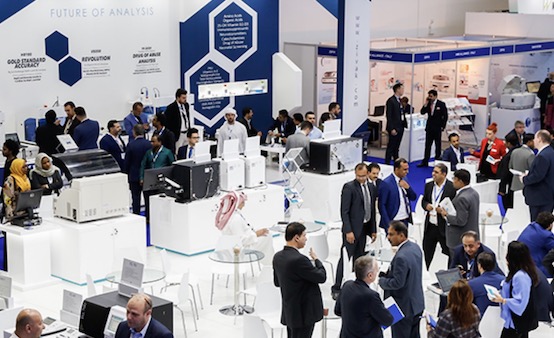 The Medlab Middle East 2023 was held in Dubai World Trade Center from February 6th to 9th. Medlab Middle East is a global professional exhibition in the field of medical laboratory equipment and testing equipment. Since its inception, the exhibition scale, exhibitors and visitors have been expanding year by year. Clinical laboratory manufacturers from all over the world show the latest equipment, innovation and solutions to the global professional audience in the same industry.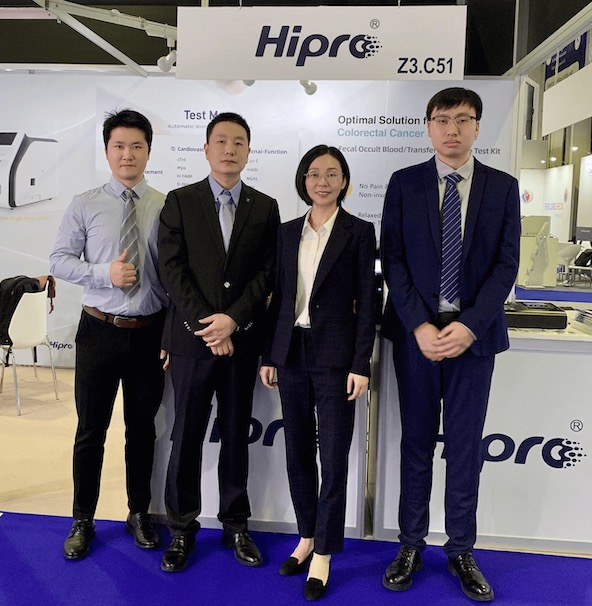 At the exhibition, Hipro displayed the latest A1-Plus Automated Immunoassay System, PalmF Fluorescence Immunoassay Analyzer and ZOAN OTC Platform, etc, which representing Hipro's advanced research and development level and innovative technology.
In Hipro booth, many attendees showed great interest in A1-Plus, the latest Automated Immunoassay System of Hipro. Hipro A1-Plus has multi-methodologies, suitable for a variety of sample types, using intelligent temperature control technology, up to 100 tests/hour.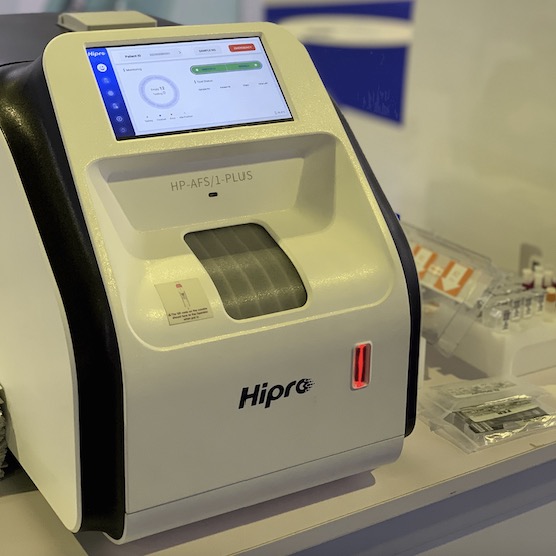 After A1-Plus was recognized by customers, Hipro PalmF Fluorescence Immunoassay Analyzer was praised again at the exhibition. As a portable Fluorescence Immunoassay Analyzer suitable for multi-scenario, the PalmF has wide linearity, high sensitivity, dual calibration and intelligent interpretation of results. It is It is of great help to small-scale medical testing or small and medium-sized laboratories.
At the same time, many customers came to inquire about Hipro's latest OTC product - ZOAN.
As Hipro's latest Home Test series, ZOAN Colloidal Gold test platform has the advantages of integrated design, easy operation, rapid results, and no leakage. It's greatly reduce the difficulty of home user self-test operation and meet the requirements of detection. ZOAN OTC platform currently offers tests including Fecal Occult Blood/Transferrin, Calprotectin and H.pylori Antigen.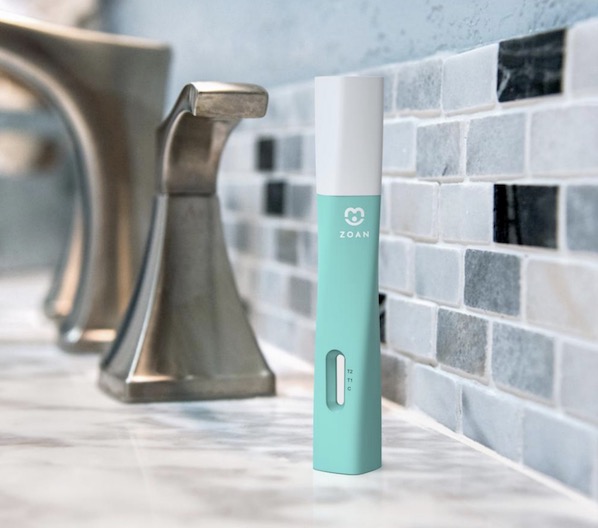 Apart from the exhibition of the above latest products, the star products A1 and Hurricane also appeared on the Medlab Middle East 2023. By the advantages of various test items, the universality of whole blood/plasma/serum, the multi-methodologies and one-step operation, Hipro A1 and Hurricane analyzers have been installed in more than 80 countries and regions around the world, widely used in clinical laboratory, emergency, ICU, cardiology and other clinical scenarios.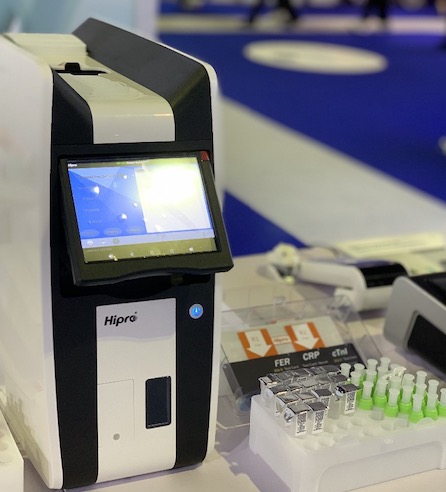 In the face of an endless stream of customers come to consult, Hipro staff introduced the advantages of the products and perform on-site demonstration of instrument operation, but also introduce the after-sale service system of Hipro from the perspective of customers, provide detailed solutions and case studies for customer concerns.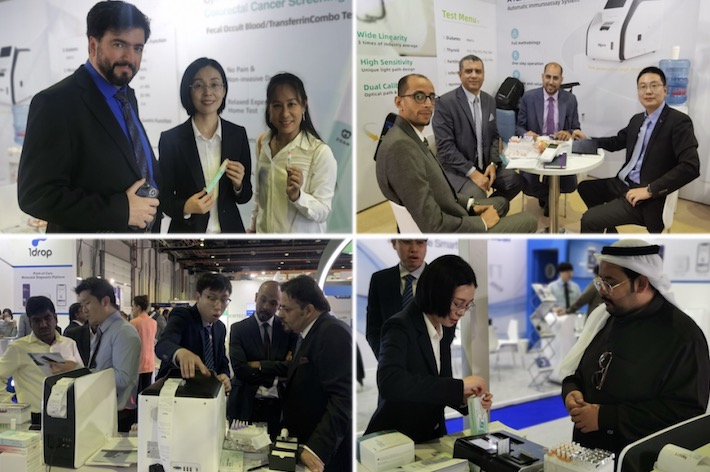 In the future, Hipro will contribute to the development of human health with more high-quality innovative in vitro diagnostic products.
Related POCT Product Articles