On December 23, 2020, the Information Office of the State Council held a press conference to introduce the status report on nutrition and chronic diseases of Chinese residents (2020). This is a new report covering nearly 600 million people in 31 provinces (autonomous regions and municipalities), and more than 600,000 people were surveyed on the spot. Reports on nutrition and chronic disease status of Chinese residents with national and provincial representatives.
Physical development and undernutrition continued to improve.
According to the report, the physical development and nutritional deficiencies of Chinese residents have continued to improve, and the urban-rural gap has gradually narrowed, mainly reflected in the following three aspects:
1. The average height of Chinese residents has been continuously grown: The average height of men and women aged between 18 and 44 in China is 169.7 cm and 158 cm respectively, with an increase of 1.2 cm and 0.8 cm compared with 2015. The average height of boys and girls aged 6 to 17 increased by 1.6 cm and 1 cm respectively.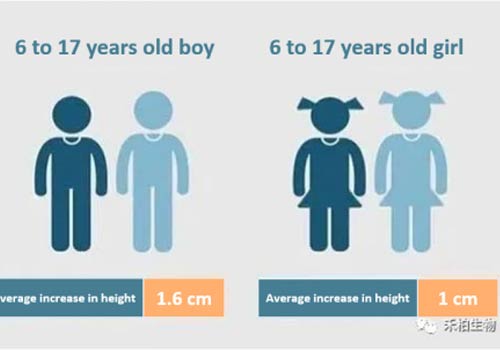 2. The problem of insufficient nutrition has been continuously improved too: the growth retardation rate of children under 6 years old has been reduced to less than 7%, and the low weight rate has been reduced to less than 5%, both of which have achieved the national planning goals for 2020;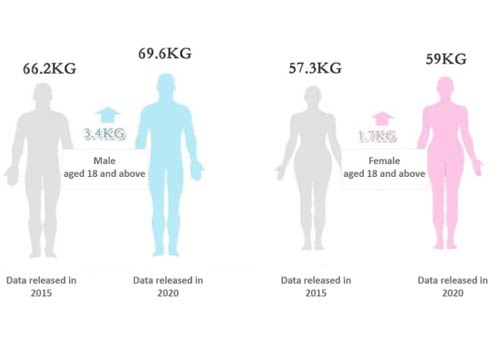 3. The situation of micronutrient deficiency in the population has been continuously improved: taking anemia as an example, the results of this monitoring show that the anemia rate of residents aged 18 and above in China is 8.7%, the anemia rate of children aged 6 to 17 years old is 6.1%, and the anemia rate of pregnant women is 13.6%, which is significantly decreased compared with the results released in 2015.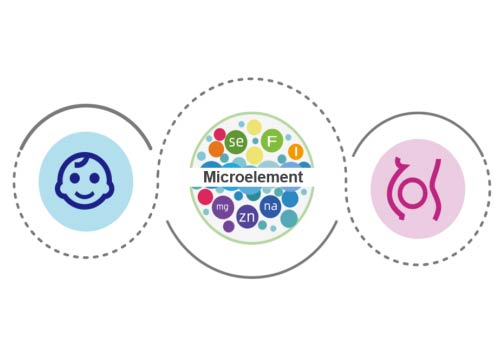 25-OH-VD combined with FER, gold match for physical examination
With the increasing attention to the physical development and nutritional deficiency of Chinese residents, the improvement of medical treatment and living standards, residents' height, weight, micronutrient deficiency has been continuously improved. Among them, the measurement of physical development and various indicators reflecting nutritional status, early intervention, and timely treatment play very important roles in ensuring physical development and improving nutritional deficiency.
1. Joint detection and comprehensive evaluation of multiple indicators: Low content of micronutrients in the human body with wide distribution, variety, and different function, there is a mutual relationship between the various micronutrients and restriction, it is difficult to use a single clinical or laboratory indexes to judge the status of the various micronutrients in the human body, therefore, the multi-target joint detection, comprehensive evaluation can better safeguard the physical development and nutritional deficiencies.
2. 25-hydroxyl vitamin D (25-OH-VD): in the "Lack of micronutrient prevention and treatment recommendations of children" clearly pointed out: vitamin D lack can cause abnormal metabolism of calcium and phosphorus inside the body, lead to rickets occurrence, children's physical development is abnormal, such as short, chicken breast, "O" leg, "X" leg.
Serum 25-OH-VD is the most important metabolic product of vitamin D and is recognized as the most reasonable indicator of vitamin D status.
Serum 25-OH-VD can reflect the nutritional status of vitamin D in the human body and is the main diagnostic basis of vitamin D deficiency, mild vitamin D deficiency, and rickets in the early stage.
Generally speaking, 25 hydroxyvitamin D test can be used as a diagnostic basis for rickets, osteoporosis, myasthenia, rickets, children with physical dysplasia, and other diseases.
3. Ferritin (FER): Iron is an essential micronutrient for the human body. Iron deficiency is the most common nutrient deficiency in the world at present. According to the WHO report, the prevalence of anemia in children under 5 years of age in the world is as high as 47.4%, of which 50% is iron deficiency anemia.
Serum ferritin is one of the most abundant protein complexes in the human body, so serum ferritin is the most sensitive index to examine iron deficiency in the body.
Ferritin is involved in the regulation of hematopoiesis and the immune system. Serum ferritin level can reflect iron storage and the nutritional status of the body.
Ferritin is a stored form of iron, and changes in its content can be used as an indicator of iron deficiency or iron overload.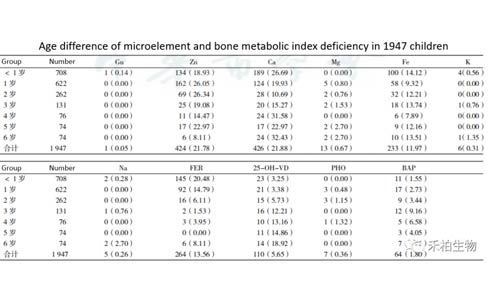 4. 25-Hydroxy Vitamin D (25-OH-VD) + Ferritin (FER): Bone metabolism index and reflect the iron reserves of iron in the body protein combined determination is a quick, simple and accurate screening is tie-in, helps to make trace elements and bone metabolism index lack of screening for prevention and treatment of physical development and nutritional deficiencies related diseases, ensure children's healthy growth, improve residents' quality of life, and has important clinical value.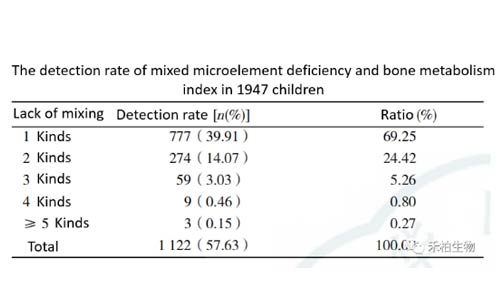 News Related to Hipro Point-of-care Products